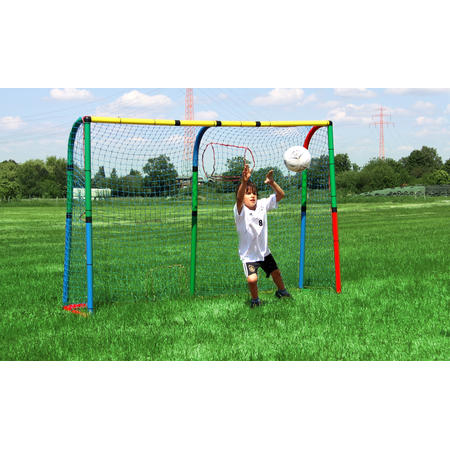 The incredible versatility of QUADRO!
The QUADRO Goal set can be built in 5 different sizes and is ideal for many ball games such as football, handball, hockey and ice hockey.
You can set it up with a width of 85, 125, 165, 205 or 245 cm.
The QUADRO Goal net is cut for the largest version at 245 cm wide and has lockable openings. With it you can practice the goal wall shooting with your children – just like on TV!