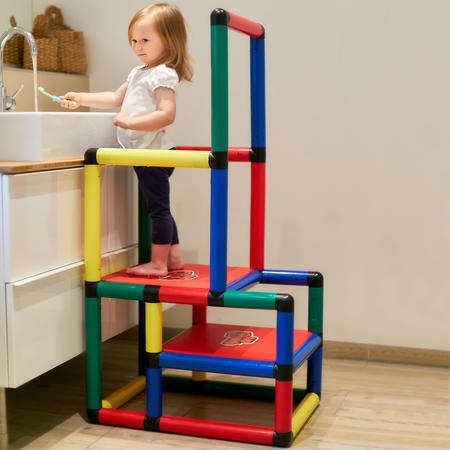 Only QUADRO Gives You the Choice: Jungle Gym or Learning Tower! 
Combine two BEGINNER kits and get the ultimate learning tower with steps and numerous design variations. The learning towers that you can build with with BEGINNER are practical, versatile and robust.
Find more detailed information about the BEGINNER kit here. Also, a variety of excellent designs and combinations await you and your little ones in the Model Database.